Il Cinema Ritrovato. XXXVII edizione
Anno: 2023
Categorie:
Libri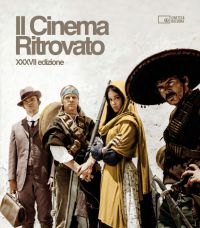 lingua: italiano / inglese
Descrizione
pp. 448
Il catalogo della XXXVII edizione del nostro festival, che si è svolta dal 25 giugno al 3 luglio 2022. Un volume che è molto più di una guida ai film: è una componente essenziale del festival, un'enciclopedia di conoscenze che stimola la curiosità, mette i film nel loro giusto contesto storico e preserva la memoria dei film visti.


Our catalogue is more than a guide to our films! It's an essential part of the festival, an encyclopedia of knowledge which arouse curiosity, put the films in their proper historical context and preserve the memory of the films seen. Please note that the information in the catalogue is also available online.